Description
Replacement seal for WOOD side and top garage door weather seal.
Replace the seal on old wood type garage door stop molding.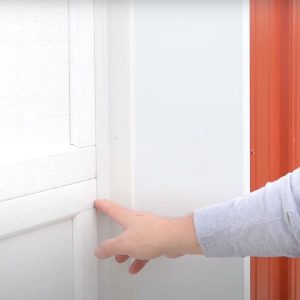 This seal slides into a slot that is cut into the side of the wood trim molding around the garage door.
Wood type seal was used in abundance until being replace with PVC type seal that has the weather seal molded to the PVC portion of the seal.
We also carry PVC type side and top seal as well as a top seal that is applied to the top of the door on the inside of the garage door.
Available Colors:
White – Brown – Sandstone – Gray
Sold in two lengths – 35 foot – this will be enough for doors up to 18 foot wide x 8 foot tall & 100 foot rolls.
If you order multiple 100′ rolls, we will ship one continuous length – IF POSSIBLE – depending on our current stock levels.